Comfort For Caregivers Program By Specialty Hospice
Learn More About Our Industry First Comfort For Caregivers Program Designed To Ease The Pressure That Patient Caregivers And Family Members Face. 35 Years Of Service Have Shaped Our Comfort For Caregivers Program To Help Ease The Pressure That Caregivers And Family Members Face.
Our Comfort For Caregivers Program Offers Free Time For Caregivers To Regroup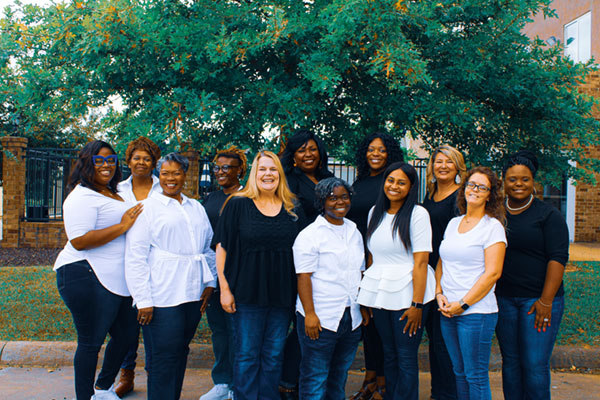 Caregivers Need Care Too!
Why Consider In-Home Hospice Care?
Are You Caring For A Loved One?
Do You Have Little To No Time For Yourself?
Are you feeling Overwhelmed And Experiencing Burnout?
Is Your Health Being Neglected?
Do You Need Help With Housekeeping Such As Laundry Or Light Cleaning?
Do You Need A Break?
Our Caregivers Program Brings Ease To Caregivers
The Specialty Hospice Comfort For Caregivers Program provides "get away" time for caregivers to run errands, go to doctor's appointments, grocery shopping, personal time – whatever you need! We also offer caregiver pamper time which includes a complimentary lunch, manicure, pedicure, facial, or massage, and if you just need to talk through your situation, we are here to provide listening ears.
Ultimately, Our Comfort For Caregivers Program offers you peace of mind with specialists that have over 35 years of experience providing caregiver support.
More Benefits Provided Through Our Caregivers Program
Two to four hours of support from our staff to assist patients and caregivers when a patient is discharged from the hospital. For example: when a patient is discharged from the hospital, one of our professional staff members will be there to support the family with helping their loved one get settled in upon arriving at home. This is in addition the admission process.
When a patient shows consistent signs of decline or uncontrolled symptoms, the patient will be placed on a "watch program." Our watch program provides the patient with one to two daily visits to assess their need for comfort care or continuous care. Comfort care or continuous care offer additional in-home support to manage the crisis or change in the patient's condition. 

When a patient is dying or death is imminent, we offer the family additional in-home support by our hospice staff and specialists to assist you during this time of transition.
Do You Have Questions About Our In-Home Hospice Services in Olive Branch?
Contact us today for a free consultation with one of our compassionate  and professional In-Home Hospice Specialists. They can help you receive the information you need, and guide you through your next steps.
There are many misconceptions about hospice care services. Our goal, at Specialty Hospice, is to help you get the information you need to make an informed decision regarding the in-home care you or your loved one may need. 
Do not hesitate to contact us to discuss your needs and learn how Specialty Hospice can help you during this difficult time. 
We know you have many excellent options to choose from for hospice care services in Olive Branch and the surrounding areas. We would love the opportunity to share with you what sets Specialty Hospice apart from other care providers in the area, and how we can serve you at the highest level in your time of need.
Contact Our Hospice Specialists Today